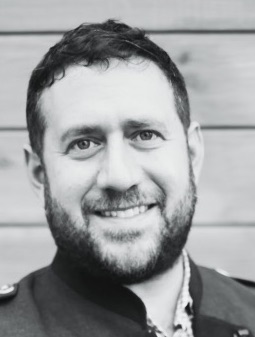 Headhunter
Searching for a job, especially a new career and in a new industry is quite challenging. You always tell yourself that you can do it on your own, that you're tough and strong enough to handle it by yourself. Of course, that's not the reality of things and here's why: Say that if I invest enough time and resources, I can do my own taxes. Or, I can take care of my own legal questions and maybe even take care of certain medical procedures. Of course changing jobs and careers is not brain surgery, but some sort of support from those with experience/network/ and knowledge comes in useful, as it is time- and resource-saving. A sort of mentor, who can guide you through the complex web of an ever-changing and fast paced world.
It does therefore, make sense for me to work with a headhunter who after getting to know me, can provide useful feedback which sometimes we ourselves might be blind to. It depends on your network, or, you can contact the big guys. But, like with any large organization, them finding me a job is great, but finding me a job/career that I appreciate, and one that appreciates me is another matter. I want something where I can learn and develop myself alongside my career, where I can add value and get experience, knowledge and success in return. With the large recruiting firms, the recruiters have quotas, and targets, ambitions within the company and some might call it a conveyer belt system.
So what do you do if you don't want to be an unknown/unseen cog in an anonymous machine? You look for a person that gets to know you on such a level, that they can custom fit you with the right company. A person who intimately knows his hand-picked recruits and having a vast network amongst Austria's Top Brass. I did some research on professional headhunters, until I was introduced to Mr. August Kotzmaier some time back. A partner at Austria's foremost Executive Search agency, Headtalents, he and I have spent time learning and coaching in order to ascertain the perfect fit for me.
As it turns out, this is not a quick one-two interview, as an intricate profile needs to be established. And, as his network is based solely on TRUST, the utmost scrutiny must be applied to potential candidates like myself. As such, I find it useful and meaningful in investing time because in the end, I want a rewarding, challenging and a meaningful career at a company that will provide me with development tools necessary to nurture and maintain my talents throughout. A headhunter, as such, is a great idea for myself.